Pinewood Derby Fast Winning Speed Axle Wheel Combo Set
Utilizing proprietary straightening, CNC machining and polishing techniques we consistently produce the highest quality Pinewood Derby Fast Winning Speed Axle Wheel Combo Sets.
Our feedback speaks for itself.
After many machining hours, we continue to be relentlessly committed in our pursuit of perfecting our technique.
Our Set includes:
Customize to your needs. Stay legal. Know your rules!
The rules of local events sometimes differ from those of BSA box rules. Due to this, it is necessary to know your rules before choosing our unique modifications for your PWD car. Each pack's rules will be different. We ask before you make a purchase, please check your local rules. If you are unsure about the terminology just email us. We will get you what you need.
Derby Dust® Axles
Computer Numeric Controlled machines prepare our Pinewood Derby Fast Winning Speed Axle Wheel Combo Set axle line with minimal surface removal to ensure consistent diameters throughout the shaft.
With tapered axle heads to reduce surface friction. Wet sanded and then diamond polished. Derby Dust® reduces friction through precision polishing.
No cheating with polished waxes that could easily become brittle and break off! This is a real metal polish job. We use a few fancy machines and then good old hands on skilled AMERICAN labor.
We polish them on our very own CNC polishing machine that utilizes 9 different wheels with 5 levels of polishing pastes. Each axle is individually inspected by two separate personnel to ensure the HIGHEST QUALITY. Be confident we get it RIGHT the FIRST time.
Derby Dust® Wheels
Using aftermarket speed wheels will save tons of time and give you a very fast car. These are Official BSA wheels that have been trued and balanced.
Many extra options to choose from such as polished wheel bores, and coned inner hubs. Unneeded plastic has been removed from the inside of the wheels making them lighter and spin freely. The truer and lighter the wheels the faster they will be.
Pinewood Derby Fast Winning Speed Axle Wheel Combo Set Wheels are separated by mold numbers and hand sorted based on quality.
As of Feb 2018, we no longer are using molds 4,6,12,13,14,15 due to an issue with wobble. If we can figure out how to machine it out we will update you.
We then CNC wheels with flood coolant to ensure that we keep the temperature of the plastic low and to prevent buildup of material that will leave machining imperfections.
The key use of cutting with coolant is to ensure that we keep a true round wheel that will not warp because of the machining process.
After all, we are machining the wall of the wheel to just thousands of an inch on some wheel sets.
Lots of wheel and axle options to choose from.  Use these links below to learn more:
Customers choose custom parts according to their pack rules such as:
Leave them in the Dust with Axle and Wheel Upgrade Options
Leave them in the Dust with Axle Upgrade Options
LEARN MORE ABOUT OUR AXLE LINE
Ceramic Coating Pinewood Derby Axle Upgrade Option
New for 2023 season, Ceramic coating for Pinewood Derby axles! Our advanced coating technology is designed to significantly improve the speed and performance of your Pinewood Derby car.  Wish we would have used this sooner.
Our ceramic coating is specifically formulated to reduce friction and increase the efficiency of your axles, allowing your car to glide down the track with minimal resistance. The coating is applied using a precise and durable process that ensures maximum coverage and long-lasting performance.  It coats all the valleys of sanding /polishing process that leaves a super slick, hard, uniform surface when applied while rotating for a smooth, uniform coat.  We use the best of the best ceramic coating.
Not only does our ceramic coating help to increase speed, but it stays on for longer than than coating we used in the past.  This means you can enjoy a longer lifespan for your Pinewood Derby car, giving you more opportunities to compete and win.
Our ceramic coating is perfect for both amateur and professional Pinewood Derby enthusiasts who are looking to take their car to the next level. With our coating, you can enjoy a faster, smoother, and more efficient ride down the track. Try it today and experience the difference for yourself!
Yes you will still need lube. This upgraded coating will not affect the performance of graphite-meaning it will not gum up graphite. Works perfect for oil as it is hydrophobic in nature.
Super Tuner™ Pinewood Derby Axle Upgrade
THIS OPTION DOES NOT MEAN BENT OR CAMBER AXLES –  IT MEANS SLOTTED AXLE HEAD AS PICTURED
Tuning your car can be expensive on your pocket and on your axle polish job. Not a problem with our Super Tuner™ Pinewood Derby Axle Upgrade option. A simple cutout made on all 4 axle heads allows you make EZ fine tuning adjustment to each wheel without having to spend on $20 on a set of pliers that could damage your pinewood derby axle heads that you just got to a mirror polish. This is a must for those guys that plan on riding the rail or have to use BSA slots. Sure beats shimming with wax paper!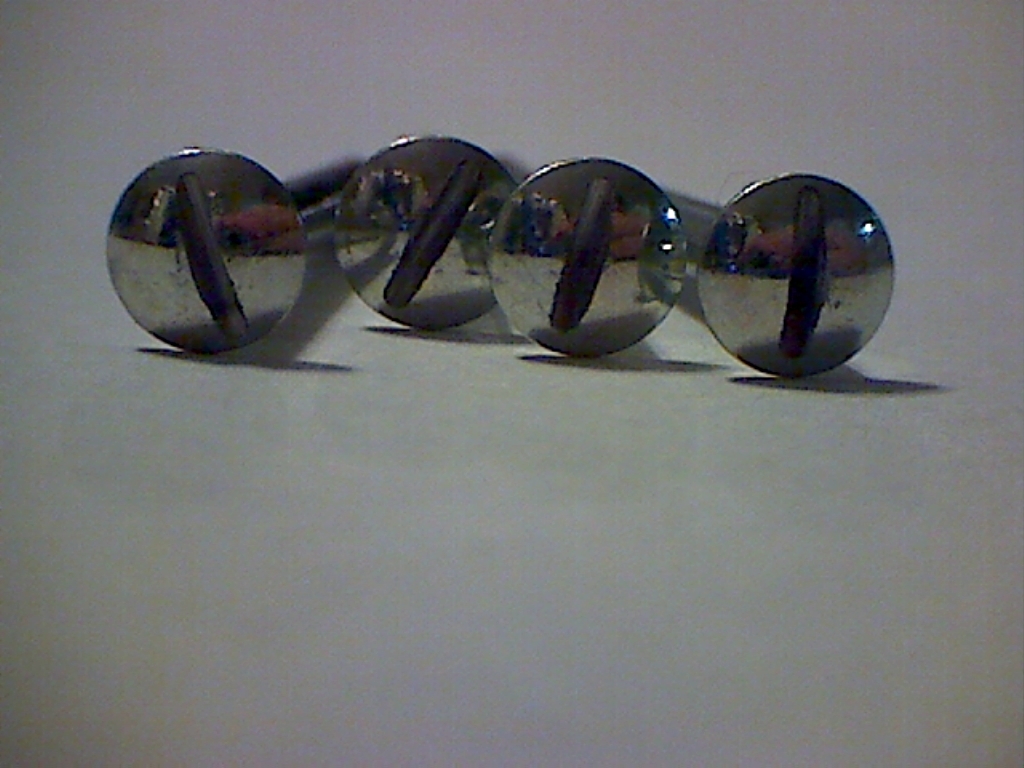 Pinewood Derby Axle Upgrade negative camber?
Fast cars are usually ran with negative camber wheels.  The easiest way to achieve this is buy using bent axles.  With a negative camber upgrade, the wheel is forced to ride against the outer wheel hub eliminating side to side wheel travel which will eat away your speed.  The tooling for this costs $25 (press and rail riding tool) and is suggested to be done using a hammer.  We have installed the same tooling in bench press to get precise, repeatable results with no maring.  We are happy to provide your axle set to canter of choice if this is something your would like.  Please also visit our YouTube channel to learn how to tune those bent axles!