Pinewood Derby Speed Wheels - Derby Dust Black Ops Wheels
By far one of the fastest wheels on the market designed for the strictest of rules.
SET OF 4 WHEELS
Weight reduced wheel, with lots of factory parts. Factory inner hub, factory inner edge, factory outer hub. Flawless bores, machined outer tread for consistent rotation. All the perks, with meeting more requirements.
More info. SCROLL DOWN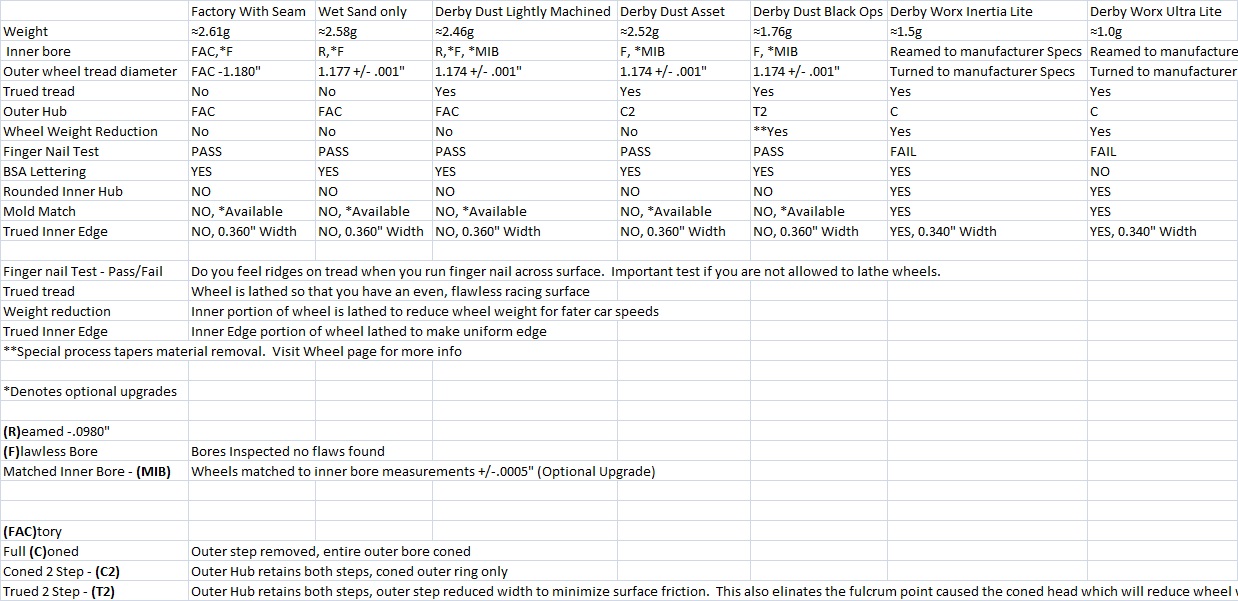 click to enlarge